I don't know what came over me but I just had to make an octopus!!! They are amazing creatures and I just knew it had to be red!!! It took me weeks to finish him but I am very happy with the results! See below for the video of the mosaic and some very interesting facts about octopi.
I used MDF board, ceramic tiles and for the suckers, I used painted metal washers. It has been finished with white and black grout. Size: 80x60cm.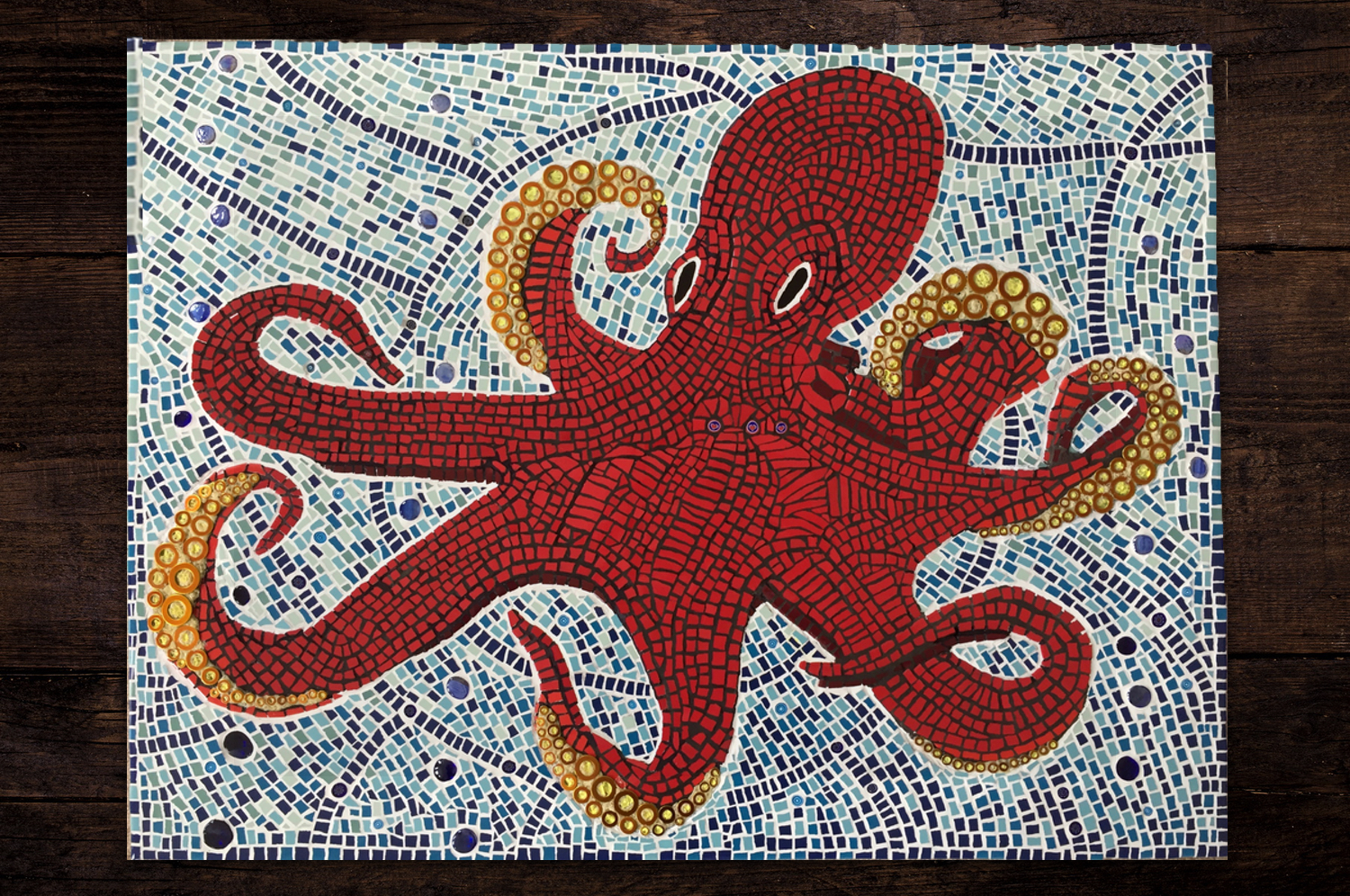 See how it all become a reality.
This slideshow requires JavaScript.
Video of the final mosaic:
And finally a few interesting facts about octopi 🙂