The 'Poppies Meadow' mosaic is my second mosaic but the first I have started working on outside of the mosaic classes. I only had 3 colours of tiles when I've started working on it: white, red and black so poppies popped  into my mind 🙂 To make the background more interesting I have decided to create an illusion of a meadow with various grass types and flowers, but all with white ceramic tiles. I have only recently grouted it with the grey grout.
MDF board. Ceramic tiles. Dimensions: 31 x 44 cm.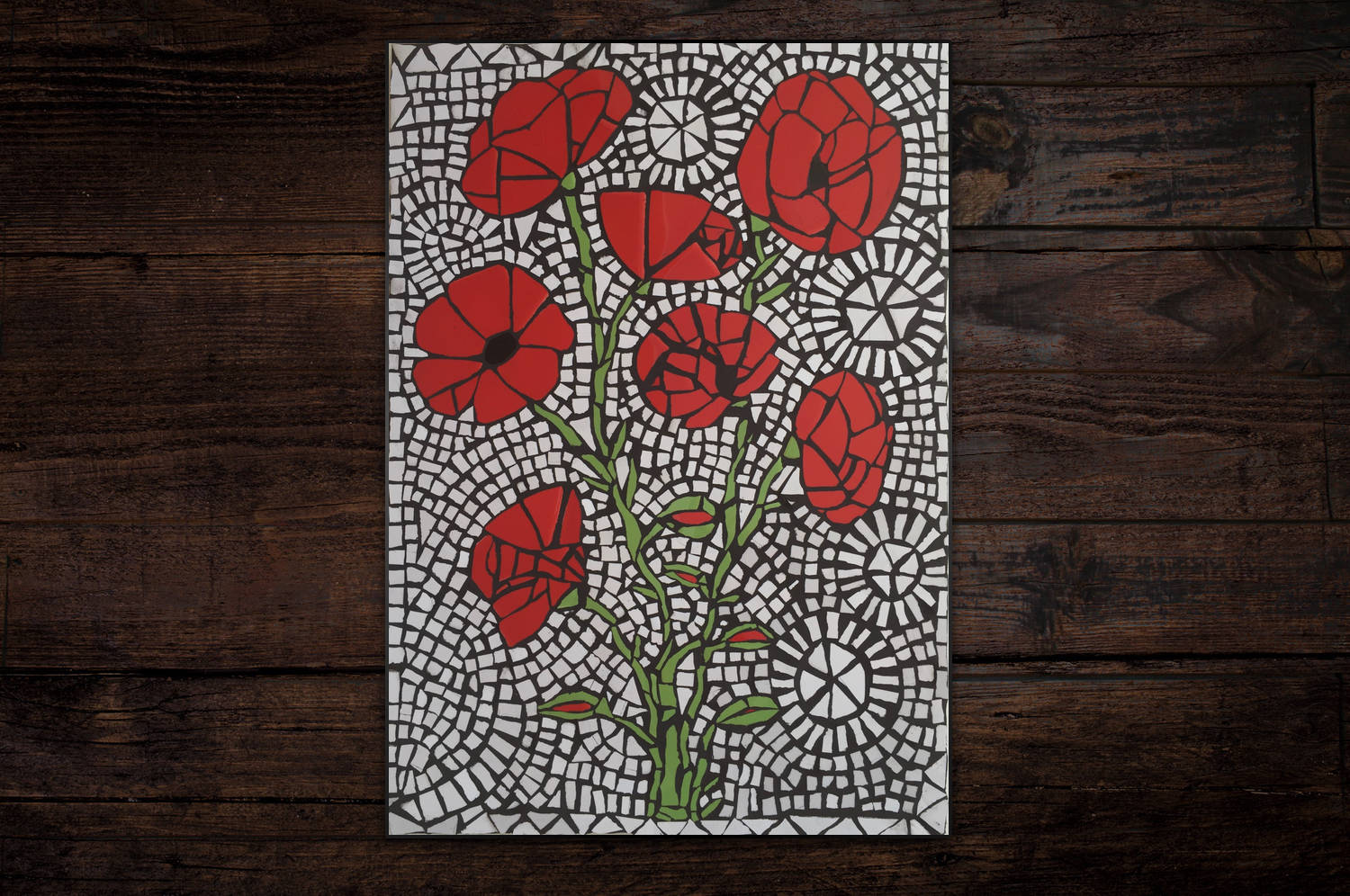 And a few pictures of how it all started.